The Airbnb Empire
Finally... a PROVEN... Step-By-Step System To Build An Airbnb Business From Scratch And Turn It Into Reliable Passive Income
Get Instant Access
What if you could build a simple business that PAYS YOU to live the life you've always wanted?

Imagine the flexibility to choose your own hours. The confidence to share your passion with the world. And the freedom to choose how you live your life.
Introducing Airbnb Empire, a proven "step-by-step" formula that takes you from "no money" and "no experience" to a "profitable business" you can operate from anywhere in the world.

Now you can start - or grow - your Airbnb business with the advanced tactics and strategies that have been tested "behind closed doors".
Because I've boiled it down into a simple, easy to execute system called Airbnb Empire - and today it's available for a limited time.
You'll see how this simple system can help you grow and nurture the most valuable asset of your life... YOUR FREEDOM.
Finally, an all-in-one Airbnb business course that actually works:
Even if... you don't own a home
Even if... you don't have any money
Even if... you have no idea where to start
Even if... you're not experienced in business
Even if... you've tried other businesses and nothing's worked
That said, here's a quick warning:
If you're looking for get rich quick schemes stop reading this page now.

There's no magic pill for success and if that's what you're looking for then you've come to the wrong place.
If you are someone who sells get rich quick schemes, stop reading because I have no interest in helping you.
If you think you "know it all" then I can't help you, in fact no one can. All the training in the world can't help you if you're not willing to learn.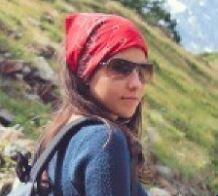 "I'm an hour into the program and all I can say is WOW, this is blowing my mind!"
- Tiffany Miller - Seatle, WA

"Jason, I want to thank you again for creating this fabulous educational content. This is a great piece of work you've put together and with a lot of details!"
- Carl McNeil - Chicago, IL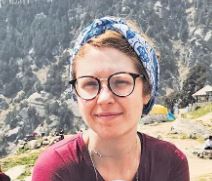 "Hi Jason, I found your Airbnb arbitrage course to be a detailed step by step system that is easy to follow and use with lots of good information and tools. Everything that is needed to be successful is in this program, Thank you!"
- Mary Collins - San Diego, CA
When you were a kid, I bet your idea of the future didn't look like waking up every morning to an obnoxious alarm clock, slamming the snooze button, reluctantly stumbling out of bed, throwing back a shot of expresso, and rushing out the door to a job you hate... not just once or twice, but every day, every week, FOR YEARS...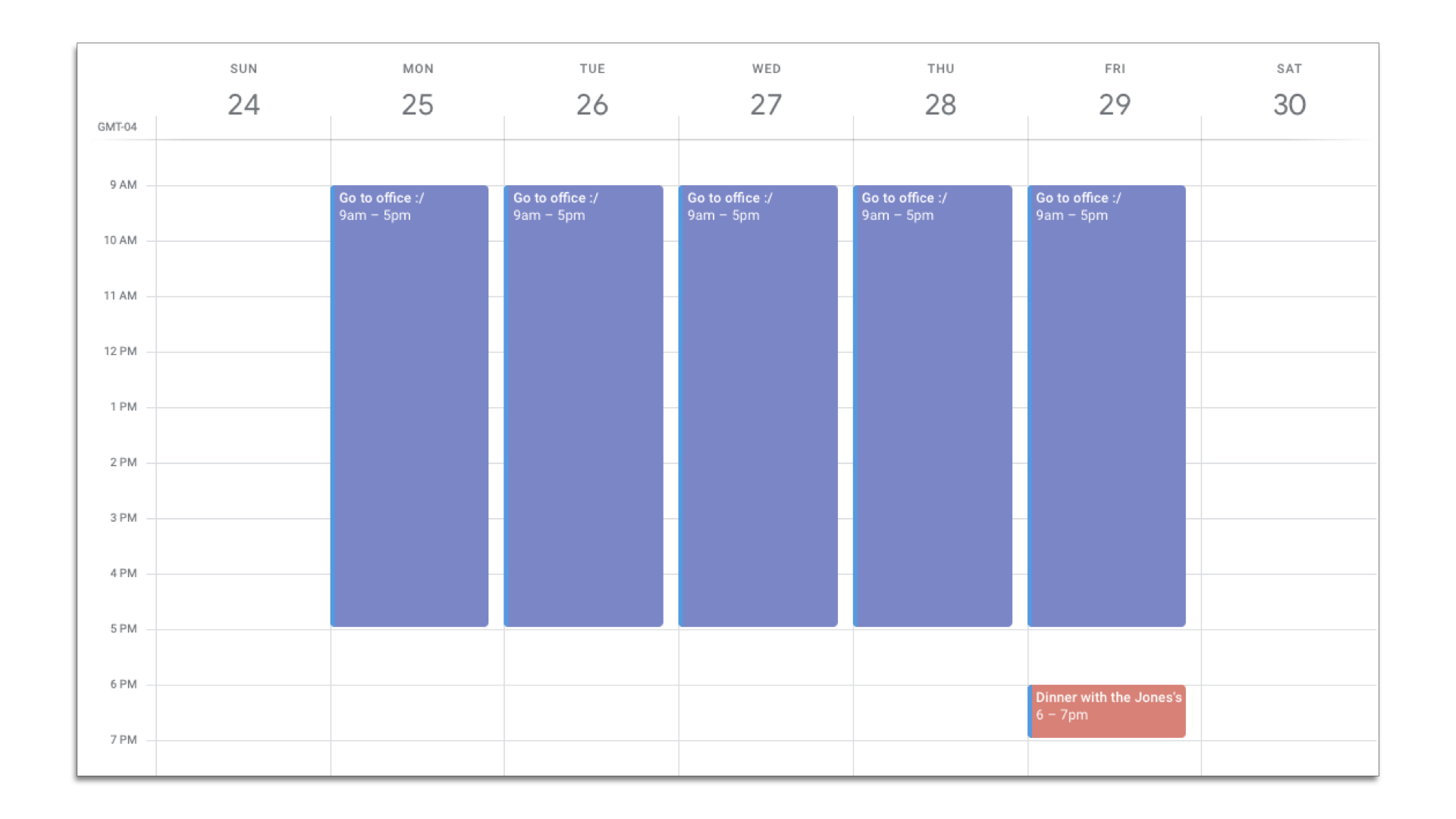 What if life was different?
Imagine it's Monday morning. You wake up, not to the sound of a screaming alarm but to rays of sunlight beaming through the windows of your luxury villa. You're just about to go back to sleep but the smell of coffee and breakfast stir your appetite so you choose to get out of bed.
As you're enjoying a healthy meal on the patio, you're visited by a warm ocean breeze, you take a moment to express gratitude for your amazing life.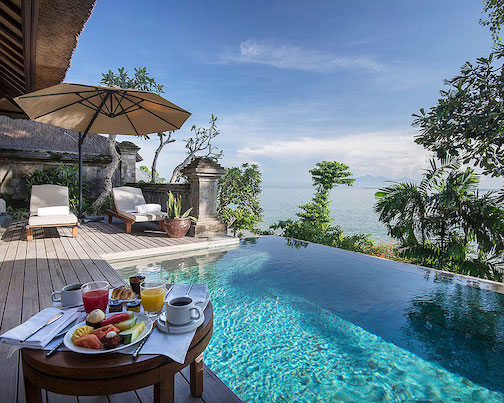 All the sudden your phone buzzes.
You pick it up.
What do you see?
Flashbacks of an overbearing boss come to mind. But you smile, as it's just money being deposited into your account, completely automated.
After a morning routine that nourishes your mind and body you step into your home office. You're up to 14 profitable rentals and you're looking for your next. You begin by looking at a new property you'd like to acquire, a beautiful, two bedroom loft, a block away from the ocean, right in the center of the tourist district. You call the owner to set up a time to view the property and talk business. You know exactly what to say and how to say it. You build interest, you strengthen rapport and by the end of the call the owner is asking you to meet up, "this is gonna be another win" you say to yourself.
After a few hours you get a text. A couple of your friends are going out to lunch at one of your favorite restaurants. You say "sure" - after all your make your own hours, so you hop on your bike and cruise down the boardwalk for a two hour lunch.
After you get home your phone beeps: You're expecting a new set of auto locks to be installed on one of your newer properties by your co-host. Yep, there it is, right on time. He sends you the update that everything has been successfully installed and is ready to be used by your guests. All done for you, automatically, while you enjoyed quality time with your friends.
INTRODUCING... THE AIRBNB EMPIRE

Module 1: Introduction & Preparation
How to maximize your potential so you don't end up like most people who start a business (putting in a lot of effort, spinning their wheels but going nowhere)
Learn the framework behind setting goals and creating strategies using psychological tactics proven to increase the likelihood of success
How to reprogram your mind to stop focusing on the negatives of life and to automatically start spotting opportunities for growth and profit
Discover 40 year old Harvard study on what separates high achievers from those who are mediocre
The one trick to becoming extremely resourceful - (hint: you're not starting from nothing)
How to transform the knowledge and experience you already have into useful tools that you can use to create a successful, profitable airbnb business
How to use social leverage to advance your business at light speed
Understand the Airbnb Arbitrage business model inside and out. Learn why it's actually more profitable than buying and how you can scale your businesses at unprecedented rates in the first year
Essential investment calculations to know whether a property is going to be profitable or not (this isn't a hobby, nothing matters if your business is not making a profit)
Module 2: Starting Your Business
How to set up your Airbnb account "the right way" (systems and processes you should have in place for later)
Which legal entity to choose for the best liability protection, tax advantages, and scaling potential (also how to create it, where to create it and how to keep it in good standing)
How to set up your business with scaling in mind, so that you create a strong foundation for when you start to generate massive growth (if you business doesn't have the proper infrastructure in place then scaling too big too fast will destroy your efforts)
Common mistakes people make when starting a business that offsets the multitude of benefits being a business owner has (these mistakes will also get you into trouble if you don't navigate around them)
Software and other resources to get your business set up and running without breaking the bank (in the beginning you want to be wise with how your deploy your capital, these tools will help with that)
Module 3: Market Research
How to conduct expert level market research for free (effective market research can be the difference between success and failure, you'll learn everything you need to know about how to pick the right market, submarket, neighborhood, and zip code that will be the most profitable)
How to narrow down your property search to a specific zip code, neighborhood and street based on real market data showing which properties are most profitable
How to find the most successful property types in your market (not all property types perform the same in each market. In this section you will learn how to find the most profitable property types in your market)
How to determine your daily price so you don't underperform or ask too much for your market
How to discover and take advantage of popular trends that are already working in your target market
How to test for occupancy and demand by analyzing future profits and expenses (though this can be a lot of fun it's a business NOT a hobby, so your goal is to make money, here you'll learn how to determine whether or not a property is going to be successful before you even acquire it)
Discover the elite level software that will effectively serve as your "Secret Weapon", giving you an unfair advantage by allowing you to access "The Matrix" of market research data in your market
Module 4: Finding Properties
How to properly take the information learned during the market research phase and apply it in a way that allows you to acquire several high earning properties without buying a single house
Where to find properties in your market that fit the profile of what you're looking for (based on market data)
How to save money, time and effort by finding properties with this one characteristic that will make setting up your business exponentially easier
How to find motivated landlords who are more willing to be open to working with you (now and in the future)
How to quickly and easily reach out to property owners in your market in a way that elicits a positive response
Exactly what to say to convince landlords and property managers to rent multiple properties to you (when you know these key value propositions you will know exactly what to say to have landlords want to rent to you and to prefer it over a regular tenant)
Hacks to acquire multiple properties at once from one property manager allowing you to scale faster
Sales hacks to keep your mindset on track for success and how to handle objections and resistance
Easy to implement techniques to convince on the fence landlords to say "yes" and rent to you
Free additional software and resources to find the best properties in your market
Module 5: Running A Successful Airbnb Business
How to start your business from scratch with very little money (these techniques for decreasing your upfront costs will allow you to get your business up and running without breaking the bank)
How to find furnished properties that save you thousands of potential expenses
Where to acquire free quality furniture saving your additional out of pocket costs
How to do your own professional interior design when you can't afford to hire
Access to free professional level photo editing software (Tip: photos are extremely important in Airbnb, knowing how to take good pictures and edit them successfully is essential)
Learn high level backend business concepts that you must know for long term success such as income allocation, capital reserves, tax strategy, and asset protection
Learn how to scale your business to 6-figures+ without raise a dime of investment capital or leveraging a single dollar of debt
Setting up more important infrastructure to lay the foundation for future growth and scaling opportunities
An important paradigm shift about being a business owner that will take you from slaving away 18 hours a day to being a successful portfolio owner who does what they love while making passive income
Building the right strategic partnerships essential for massive growth and long term success
How to know what's going on in your local market and region so you can move your business directly into the path of economic growth
Discover additional software that will allow you to maximize your daily pricing and has been proven to increase revenue by up to 40%
Module 6: Getting More Customers
How to list your property in a way that gets more views, wishlist saves and more bookings
Learn to write captivating titles & subtitles that draw people to your listing utilizing an easy to implement technique anyone can follow
Everything you need to know about photography when it comes to your Airbnb listing (hint: what people care about the most in each market is different but with the lessons you'll learn in this section you will be able to identify those things and tailor your photos to what people want)
How to write a great description that will build trust, rapport and curiosity
Techniques to give your guest an effortless and positive experience while staying in your home
The essential equipment and amenities that if left out will create a bad experience for your guest and will result in bad reviews which hurt your rankings
More free interior design hacks that will make your listing stand out and look professional
One very important document that can be the difference between a headache every time you have a booking and having a stress free experience both for you and your guest
Multiple "not so well known" techniques for optimizing your online marketing and search engine optimization (Google and Airbnb have complex algorithms that determine which properties show up first and at the top of the screen, the techniques you'll learn in this lesson will show you exactly how to get your listing ranking higher and higher, resulting in more people seeing your property and more money in your pocket)
Exactly how to become a Superhost which will accelerate your rankings and earning potential immediately
How to get more positive reviews and 5 star ratings almost every booking (Tip: this boosts rankings)
Module 7: Building Your Team
Every successful business owner no matter what industry they're in has a great team around them (in this lesson you'll learn some of the universal members of your team should be, and you'll learn which Airbnb specific members you must have on your team to be successful)
The difference between being a business owner and being a owner operator (your main job is growing the business, learn how to set yourself up to become the financial reporting owner and not the operator)
When it's time to scale your business and when it's time to perfect your systems and procedures (scaling too soon without the right systems in place will result in your prompt failure)
How and where to find the right industry professionals that will help your grow your business
One single contact who if known will be able to connect you to high level players in your market with ease
Module 8: Automating Your Business
How to set up proven systems, processes and infrastructure to guarantee your business generates reliable passive income every month
How to design your business so tat it operates with or without your physical presence in the business
How to turn your business into an asset that you manage from the financial reporting level and not the operational and managerial levels
How to design a seamless self check-in process allowing your guests to come and go as they please without having to physically assist them during their stay
Best technology to utilize for automating your properties as well as keeping your guests and staff accountable
The one document that you must create that will enable your guests to become self sufficient and not need to constantly call you or your property manager with simple questions
How to manage and control your cleaning staff while running a location independent business
How and when to use Co-Hosting to scale and automate your business (the Co-Host is effectively your personal property manager and they will make your life much easier, however you must train and equip them properly or else the entire process could backfire on you, Hint: the main benefit here is that you maintain all of the control without all of the work)
And finally how to live a stress free life and spend more time doing the things you love while your business continues to grown and produce a stead stream of income
Module 9: Airbnb Best Practices
How to outsource your photography for cheap allowing you to get high quality pictures of your listing but saving yourself the high cost of hiring a photographer
How and when to respond to inquiries in the Airbnb messaging system which will increase your rankings
How to build trust and rapport with your guests without ever even meeting them (this will nudge them to leave you better reviews)
Third party insurance options that will allow you to further protect yourself and your property managers
How to reduce the likelihood of single night stays that cut into your potential earnings
More beneficial tips on how to increase the quality of your guest's experience
A entire lesson devoted to "Things To NOT Do", if you can avoid these huge mistakes that people often look over you will set yourself up for success from the very beginning. Not following the instructions in this section could result in an underperforming property, lost resolutions and even getting your account deactivated.
How to "mine for reviews" in a way that will encourage people to leave reviews and give a 5 star rating
Extremely simple tactic that will help you to not get filtered out of search results
Frequently Asked Questions
Will this work...?
"WHAT IF I DON'T HAVE ANY BUSINESS EXPERIENCE?" You do not need any business experience what-so-ever to get started in Airbnb. Most of the backend operations are already done for you on the app itself. As for everything else, I'll teach you exactly how to start a profitable business from scratch and how to scale it as big as you're comfortable with. You will learn step-by-step how to conduct market research, find properties, convince landlords and property managers to work with you. You don't even need to buy a single home to get started listing properties on Airbnb.
"WHAT IF I DON'T HAVE ANY MONEY?" The beauty of this business model is that you barely need any money at all to get started. Then once you've got one cash flowing property up and running I'll teach you how to scale and grow the business using only the money that you make from your property. This organic growth process allows you to scale to massive income with almost not money in the game.
"WHAT IF I DON'T HAVE ANY BUSINESS CONTACTS?" First off you know me, and that's a great place to start. Most people aren't going to sit down and mentor you for hours and hours on how to run a successful business, lucky for you I've created this course which will do exactly that. As for meeting other industry professionals in the business world, it's really easy. In this course I'll show you who you need to add to your team to be successful and where to find them. There's even one special contact that if you can establish a relationship with they may as well just connect you to everyone else you need on your team.
"WHAT IF I DON'T HAVE ANY TIME?" The great thing about this business model is that once it's up and running and you have the proper systems and processes in place (which you'll learn in this course) this business is almost completely automatic and requires very little of your time. It will take some time and effort to get the business started but applying the lessons in this course will cut that learning curve down dramatically. Many people have started their Airbnb business with full time jobs just utilizing the time they have after work and on weekends. If you think you need to work 100 hours per week to become successful then I've got good news for you. It doesn't take anywhere near that. Once you've found your property everything is pretty streamlined from thereon. The great thing is that you won't have to learn everything the hard and slow way because you'll learn the shortcuts and advanced techniques I this course.
"WHAT IF EVERY BUSINESS I'VE STARTED HAS FAILED?" Trust me when I tell you that I can relate to this more than anything. Business can be ruthless, at times it may seem like God and the universe are against you but I promise you that success is real. You can have what you dream of but you can't give up. I struggled for more than 5 years before I ever even began to taste success and I wanted to give up and even did give up briefly at times. But I promise you that if you get up off the ground, dust yourself off and put everything you have into a proven system you will win eventually.
"HOW DO I CONVINCE MY SPOUSE TO LET ME DO THIS?" Unless you're in an unhealthy relationship then your spouse loves you and wants the best for you. But sometimes it's the one's closest to us that try to protect us the most. You don't want to fail, you don't want to lose money and make a fool of yourself and your spouse doesn't want that either. Your success is their success but your failure is also their failure. But if you truly love your partner then your should want a better life for them. You should be willing to do whatever it takes to create that life for them. And if they truly love you they may not understand your ambition at first but they will get behind you once you start to win... trust me ;)

"This course has given me SO much information and has helped me solidify my business plan going forward. Jason was very transparent and the quality and credibility of the course is wonderful. You'll get solid how-to's and step-by-step instructions on every aspect of this business."
- Melanie Pasqua - Portland, OR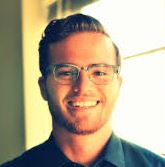 "Best Airbnb course I've come across! Nothing else needed to say. Just buy it!"
- David Turner - Pensacola, FL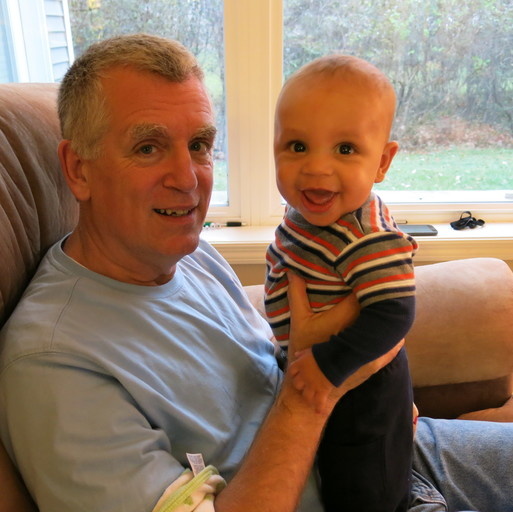 "Jason's program for AirBnB will give you the easiest and fastest way possible to learn the in's and out's of profiting from short term rental real estate. What I really liked was how Jason not only covered the necessary steps to implement the AirBnB STR strategy but he covers so much more. Like how to make it attractive to the owner so that they realize this is so much better for them than a regular rental unit. For someone wanting to step into the STR arena you will find everything you need and a lot more in this program."
- John Lambert - Austin, TX
YES! YOU HAVE OTHER OPTIONS
We already know that Airbnb Empire works. But what would it cost for you to learn this yourself? I like to be straight up with all your options, so you're fully informed.
GET AN MBA: This is gonna cost you around $100,000+ to accomplish. You'll will have a degree from an accredited university. You will learn professional management, business structure, accounting, legal matters, etc. However you will not learn how to start a "real business" and actually make money from it. Most of it will be theory, case studies and objective analysis of high level business concepts you probably don't need anyways.
HIRE A BUSINESS COACH: There are some great business coaches out there and there are definitely some bad ones. Discerning between which can be difficult but if you find the right one they can do wonders for your business success. True professional coaching that is worthwhile starts off around $10,000 - $20,000 and that's just for 6-12 months. If you want higher level training you're looking at a $50,000+ investment. It's my personal opinion that business coaching is essential for massive success but only after you've created a stable business that's generating 6-figures and have aspirations to take it to the 7 to 8 figures range.
TRY TO DO IT YOURSELF: This is what many people do their first time around in business. I certainly did this because I wanted to do things my way and I was certain I would succeed. This is why it took me more than 5 years to really understand the fundamentals of business and wealth creation. Looking back I should have sought out more professional help. It would have saved me a lot of grief and sleepless nights. Now, you can certainly do this on your own. And if that's where your head is at then that's ok, but just understand that the path of trial and error is a long dark road. You could literally take years off your learning curve by investing in quality training. I see so many people in business that are making the same mistakes and blind to the same errors as I was. Sadly, I know their future is grim. In the end they might make it, they might not but it's going to be rough, I guarantee it.
DO NOTHING: This is the story of most people lives. They have aspirations but they never get started. They have a dream for their ideal life but they don't take the first step. The years go by, they lie to themselves saying "one day I'll do it!". After a while their "what if's" become "could have's", "would have's", and "should have's". This isn't the life I want for you. The more successful I become the more sympathy I have for those who are falling behind. I truly want the best for everyone who is willing to make the effort to win in life. Success really can be yours but you've got to claim it, you've got to invest in yourself and your future.
I'VE GOT A ROCK-SOLID 30 DAY 100% SATISFACTION GUARANTEE
Try Airbnb Empire for 30 days..
...100% RISK FREE.
If you don't benefit from the training material, contact support before the 31st day, show us you tried the course, and we'll happily refund your full payment.
THE TRAGEDY OF MEDIOCRITY
How long have you wanted to start a business?
How many books have you read on becoming successful?
How many times have you seen someone else winning at life who isn't working half as hard as you?
It's sobering to realize that for most people failure is the default, many of us dream of a better life... someday... but never take any action to make it a reality.
Instead of attacking our goals head on we just settle, we accept our meager existence as the walls of mediocrity surround us blocking off all opportunities.
You see, I believe the main reason why most people never become successful is because they never take the first step. The truth is, that's where everything starts, because one step leads to the next, and the next, and so on, until one day you're crushing life and you don't even know how you got there so quickly.
Sometimes people just need a little certainty, they need a nudge from someone who believes in them, who can show them the clear path to success. So that years from now, when we're looking back on our lives, we're not filled with regret about the things we didn't do, so we don't say "I wish I would have at least tried".

Your Instructor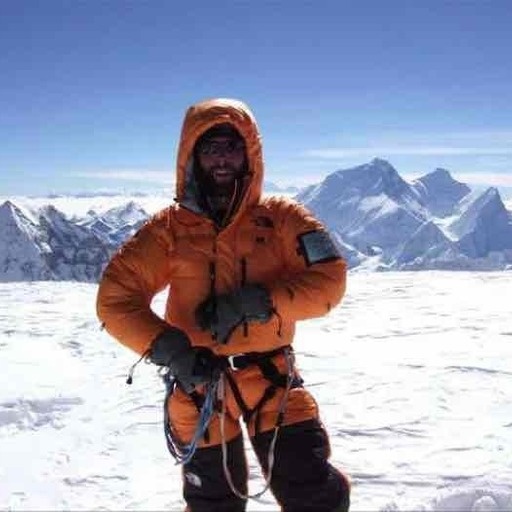 Hey! I'm Jason... I'll be your instructor for the Airbnb Empire. I've been in the real estate business as a whole for several years primarily with commercial multifamily interests. I have started and operated businesses in digital marketing, eCommerce and real estate. I am also a venture capitalist focused on growth equity strategies of performing companies.
You are making a big step toward your future financial success by investing in the Airbnb Empire. It is my sincere desire that you internalize the lessons in each module and that you apply them at your own pace. Remember that nothing matters if you don't execute on what you learn. You don't have to do it perfectly, as long as you start you have a chance to create success. You now hold the key to success in the Airbnb arbitrage business, and I believe that this moment marks a turning point in your life for the better. Good luck!
As always if you have any questions don't hesitate to reach out.
The Airbnb Empire is not associated, affiliated, endorsed by, or connected in any way with Airbnb Inc., Airbnb.com or any of it's affiliates or subsidiaries. You can find the official Airbnb website at this address: http://airbnb.com. The name Airbnb and any related marks, emblems or images are trademarks of Airbnb, Inc. All financial, income and monetary claims made in this course and on this website are not substantiated. Income claims by this website, theairbnbempire.com, "The Airbnb Empire" are only estimates of what a student may be able to learn but results will vary from user to user. There is no assurance that past results claimed on this site can be reproduced and theairbnbempire.com; "The Airbnb Empire does not take responsibility for any student results." Each user of this site should conduct their own due dilligence of ther accuracy of the data found on in this course and agrees by using this site and online course that this website, theairbnbempire.com, "The Airbnb Empire" are not liable for any success or failure resulting from the use of the informtaion, product and services found on this website. This website, theairbnbempire.com, "The Airbnb Empire" is a legally registered domain with then intended use of educating the user on real estate investment strategies relating to the short term rental industry. © Copyright 2019. All rights reserved.